Tree Care & Service Specialists for Lawrenceville, NJ
With over twenty years of knowledge and experience, Hartel Timber Services has maintained a high standard as a leading Tree Service in Lawrenceville NJ. We are members of numerous associations, such as the International Society of Arboriculture (ISA), The Tree Care Industry Association (TCIA) and more. Plus, we offer free evaluations and inspections to our customers.
Trees are invaluable to your landscape and to ensure their value will continue to grow, it's important to implement a regular and effective maintenance program. That's where we come in hand! Feel free to call us to learn about the numerous services we offer.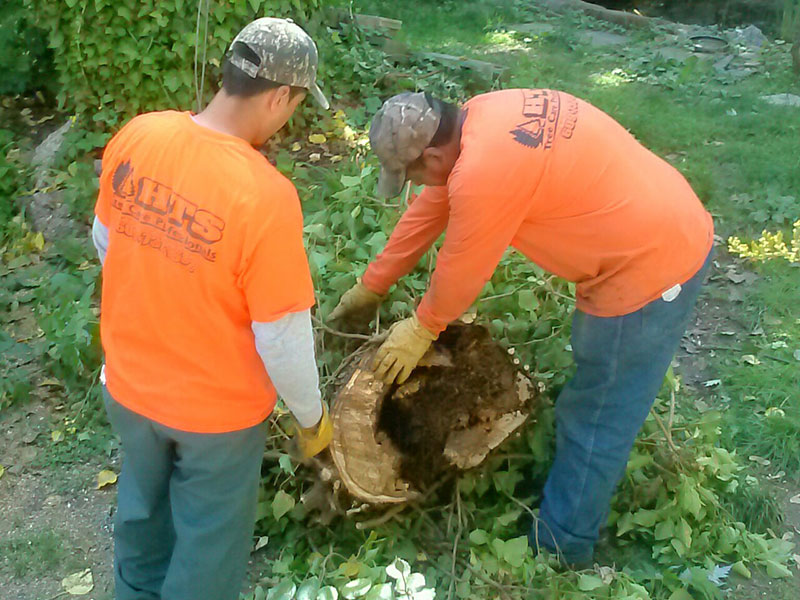 Tree Care Lawrenceville NJ
What Are the Benefits of Tree Fertilization
When performed correctly by a licensed professional, tree fertilization can be an excellent way to protect the health of your trees. Doing so can offer a variety of benefits, including:
It De-Stresses Your Trees:
While you may not be able to tell from looking at it, your trees can be under a great amount of stress. From invasive insects to tree disease, there's a good amount of factors that are taking up the energy of your trees. Fertilization provides your trees with the stamina to withstand these stressors and focus on healthy growth.
It Encourages the Growth of Roots:
When the weather changes as much as it does in our area, it's more and more important for your trees to have a reliable and stable root system. Proper fertilization allows for trees to grow their roots and increase the stability of the tree overall. Fall is when trees put on a majority of their annual (non-woody) root growth. If you want to promote a stable, healthier tree for the spring time, you'll want those roots to grow strong now!
It Replenishes Nutrients That are Lost:
Many factors can affect the amount of nutrients in your landscape. Summer activity, rainfall runoff, wind erosion and more can negatively impact the richness of your soil. With all of these factors in play, it can leave next to nothing behind for your trees in the fall. Bring those lost nutrients back to your soil and your trees will thank you!