Our History
In 1996, with just a single dump truck and chipper, Brian Hartel established Hartel Timber Services. As a Certified Arborist, New Jersey Certified Tree Expert, and with a background in Vegetation Management, Brian's love of the outdoors and competitive pricing set him apart as he provided tree care to the residents of Mercer County and the surrounding areas.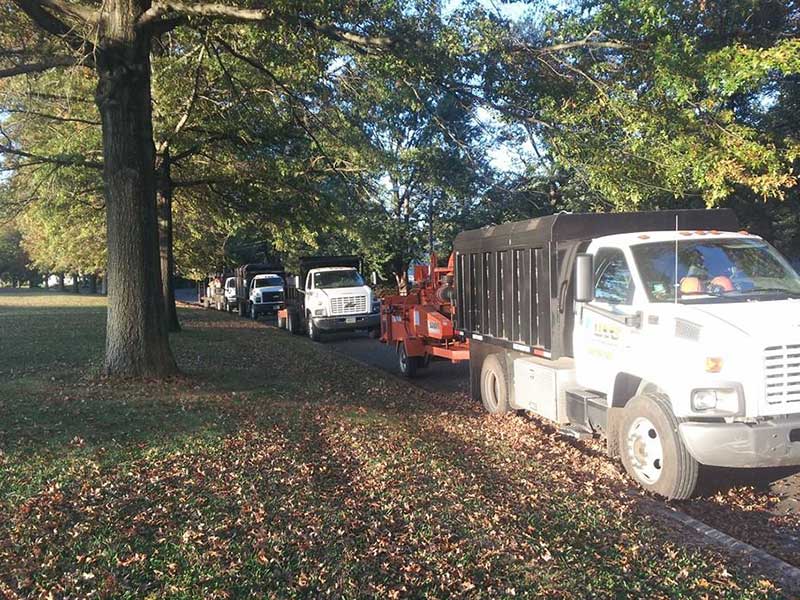 In The Family
As a small, family-owned business, Brian, Jr. soon joined his father and began managing the crew. In 2007, Brian, Jr. graduated from Delaware Valley College with a bachelor's degree in Ornamental Horticulture and continued his horticultural training by obtaining the same certifications as his father. The company name was soon changed to HTS Tree Care Professionals to more adequately reflect the company's focus on residential and commercial tree health and maintenance.
HTS Tree Care Today
The single dump truck and chipper has grown into a fleet of trucks and top of the line equipment. With years of experience in tree care in the ever-changing urban forest, HTS Tree Care continues to provide premium tree care service with competitive pricing. Brian, Jr. and his father maintain the integrity and customer service the company was founded on.
Commitment to Ongoing Education
While the urban forest in our New Jersey area continues to grow and change, so has the sophistication of the tree care industry. Continued training is required by our arborists not only to maintain their certifications, but also to continue to understand new production techniques and safety requirements and keep track of advancements in the science of how trees grow and react to change.
Creating Long Term Partnerships
HTS Tree Care's slogan of "Providing Tree Care to Improve Your Environment and Enhance Your Landscape" extends from a single tree in a condominium courtyard to residential shade trees, and from woodland management to municipal street trees and commercial courtyards. Our staff is committed to providing the best customer satisfaction possible and taking pride in the services we perform. We look forward to a rewarding partnership with our customers.