Tree Service Hamilton NJ
Since 1996, HTS Tree Care has been the leading provider of tree service to Hamilton NJ residents. We are committed to providing courteous and professional tree services for both residential and commercial clients. We will answer your questions directly and honestly, solving your tree care needs to your satisfaction. We're happy to offer a variety of services to our residential and commercial clients, including tree removals, pruning, land clearing, and even protection against the emerald ash borer.
HTS Tree Care is also available to provide emergency tree service, so please call us if you need immediate assistance. We have several members of the team that are certified by the state and the ISA, so you can rest easy knowing that you're leaving your trees in the hands of professionals who know what they're doing. Call us today to find out how we can help you with your tree issues. We also specialize in technical tree removal and offer tree planting and installation services.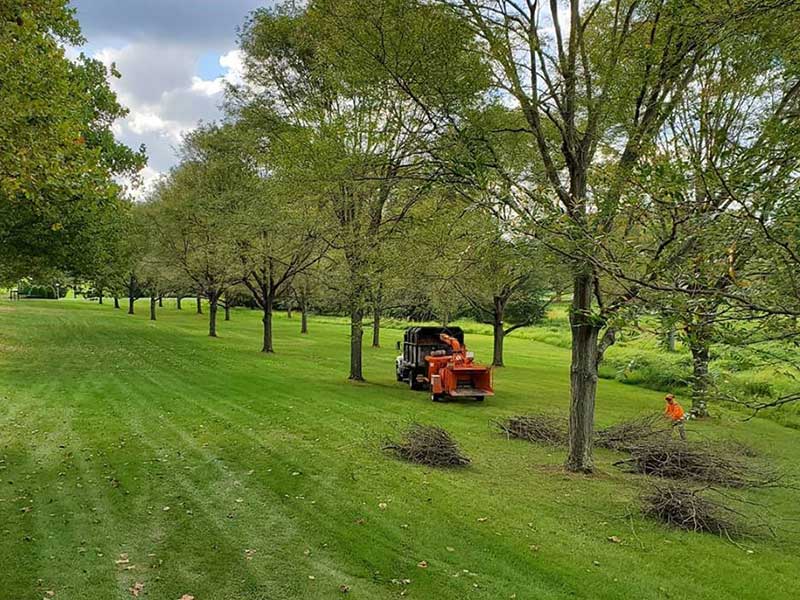 Tree Trimming and Pruning for Hamilton NJ
Our goal is to improve your tree's health or restore its shape through trimming. Trimming can serve two purposes, hazard reduction and maintenance. Hazard reduction can get rid of branches that might compromise the structural integrity of the tree; maintenance can make your tree more aesthetically pleasing. We offer both services, in order to keep your trees healthy and attractive. Tree pruning also improves the health, safety and appearance of your trees. This means removing dead or diseased branches, thinning dense branches, or selectively raising or reducing branches to provide clearance or reduce spread.
Tree Removal
A tree in Hamilton NJ may need to be removed from a property because of poor health or because it could damage your property due to storms. There are times that trees have to be removed, and we can help! Using proper techniques and equipment, we can remove trees of all sizes, shapes, and in various locations both safely and efficiently.
We have ISA Certified Arborists on staff, and are members of the Tree Care Industry Association (TCIA). With HTS Tree Care, you can rest assured knowing you are working with certified professionals who are at the top of their field in Hamilton NJ.