Tree Removal
HTS Tree Care is equipped with highly advanced equipment to effectively and efficiently remove trees from properties in Princeton and throughout Mercer County, NJ. While tree removal is the least favorable option when dealing with trees, there are circumstances when it is necessary, including dead, dying, or hazardous trees that crowd or conflict with structures.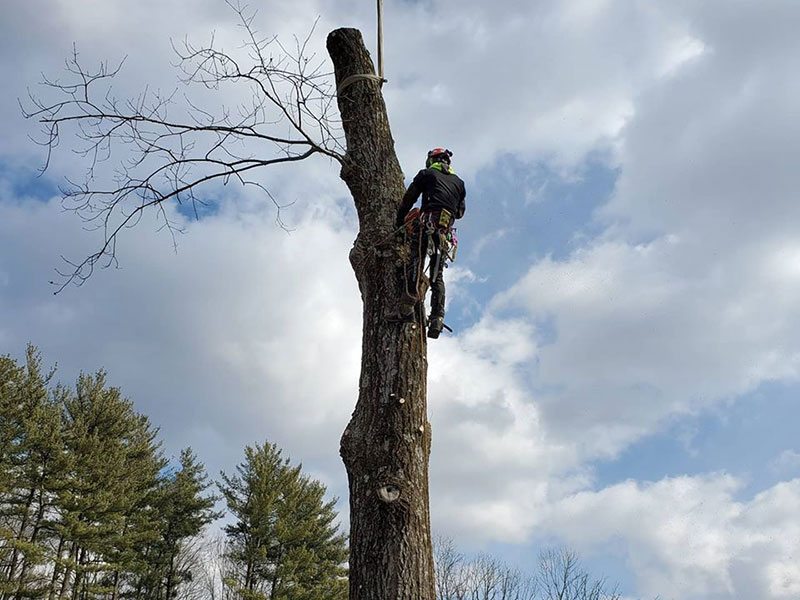 When tree removal is necessary, our Certified Arborists can find the best solution. Our licensed and trained staff are skilled in the use of bucket trucks, cranes, or climbing to remove even the most challenging tree safely. Precautionary measures to protect you, your property, and your home are standard to our operations. Matting is used for our equipment to protect lawns and structures. Our chipper can process the majority of most trees making clean up fast and economical.
Large or small, HTS Tree Care is the best value in tree removal. If you can't decide whether or not a tree should be removed, let one of our guys come out and check it out for you. We are tree removal experts in Lawrence, Mercerville, Lawrenceville NJ and surrounding areas.