Tree Pruning
HTS Tree Care has been providing superior tree pruning services to residents in Lawrence, Mercerville, Lawrenceville NJ, and Mercer county. Pruning is the most common form of maintenance performed on trees and is done in several different ways. Most pruning is performed to correct the growth structure of a tree or to prevent a tree from growing in a certain way, to increase the vigor of the tree, or to maintain safety. Our Certified Arborists are trained in proper pruning techniques and can determine what type of pruning is necessary to maintain or improve the health, appearance, and safety of your trees.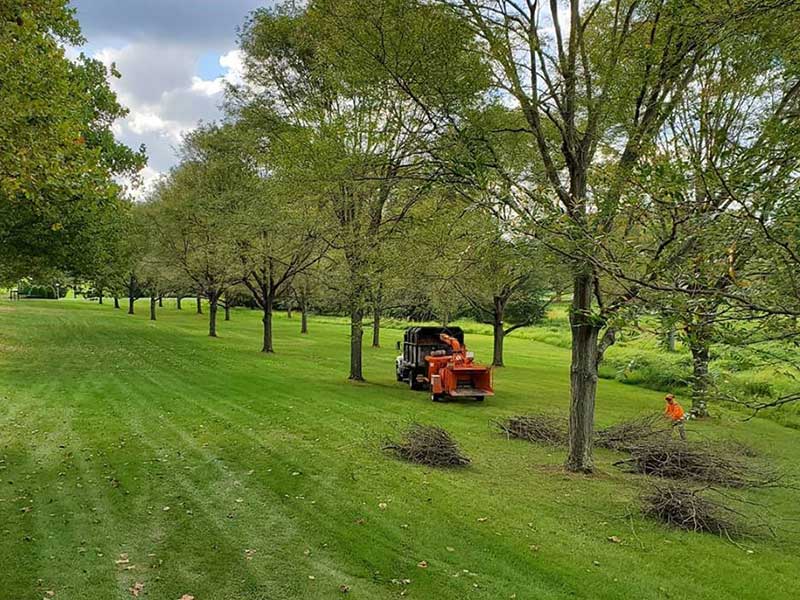 Types of Pruning
We offer the following types of pruning. Species, size, location, and age are all factors to how a tree should be pruned.
Crown Cleaning
Crown cleaning is a selective way of removing dead, broken, diseased, or weak branches from a tree, generally to maintain safety.
Crown Thinning
Crown thinning involves completing a crown cleaning as well as selective removal of internal branches to allow for increased air flow, weight distribution, and light penetration on the center of the tree and the landscape below.
Crown Reduction
Crown reduction is pruning to reduce the size of a tree and is accomplished by trimming the outer parts of a tree back to smaller branches.
Hazard Reduction
Other common types of pruning are for clearance away from buildings, utilities, or other trees, and elevating over walkways, paths, lights, or driveways.