Cabling & Bracing
Some trees may need assistance to keep them structurally sound. This can be done by installing hardware into a tree which offers support and stability for the tree as it continues to mature. An onsite evaluation by one of our Certified Arborists will help determine whether or not this service is necessary.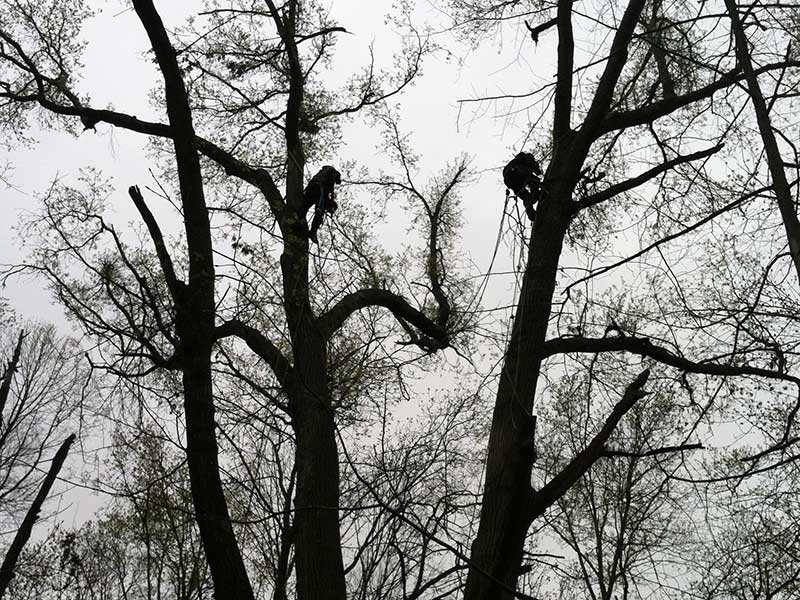 How it Works
Tree cabling involves installing threaded rods into tree limbs and connecting them with steel cables to minimize the movement of limbs. This will provide extra support to the tree to help reduce the risk of failure and potentially extend the life of the tree. Many trees with multiple limbs can fail under the stress of wind or snow and may need a cable installed.
Tree bracing involves installing steel rods into the crotch or trunk of a tree to provide a rigid support system. This is often used if the branch union becomes weak due to cracks, splits, or decay. Most commonly, trees with co-dominate stems, or multiple leads, develop included bark where each branch tends to grow separately and push itself apart. These trees need the assistance of hardware to prevent breakage and destruction.